Hammer Falls, Califonia
Atzlanti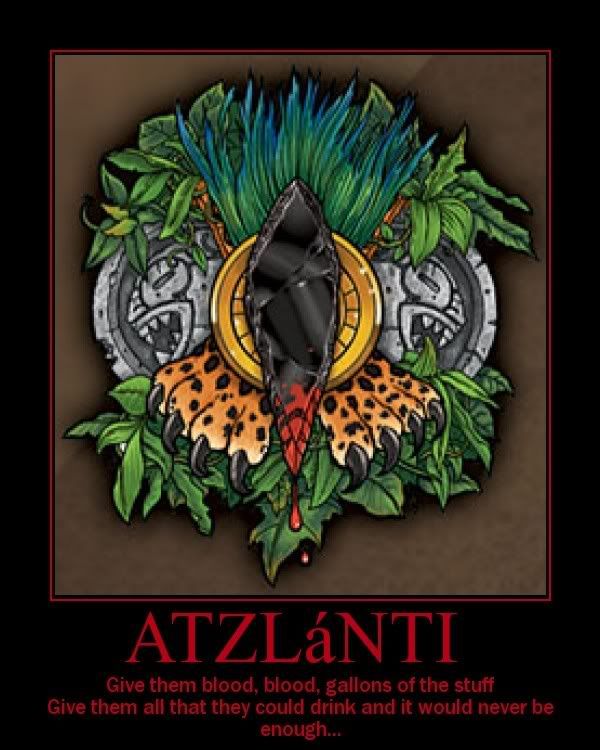 The Aztec Gods have no name for their own pantheon but have been dubbed the "Atzlanti" by others. Their agenda lies on a greater scale than human society – for them continuity is the goal – the sun and moon must complete their daily cycles, the world must turn and the stars must move according to their proper schedule. Humanity is almost beneath their notice, save for the fact that the agendas of the Atzlanti require human blood, and human sacrifice. For the Atzlanti, the sacrifice of a few lives (be they mortal or Scion) is a small price to pay to keep existence going.
Their Overworld is known as Acopa, the heavenly realms. Their underworld is Mictlán.
Scions of the Atzlanti espouse the virtues of Conviction, Courage, Duty and Loyalty.
Active Gods: Huitzilopochtli